The team of Genealogy Village presently consists of three individuals, two of whom have been active in genealogy online for well over a decade. The three members all currently work on the website AccessGenealogy. In 1999 Dennis thought up the concept of AccessGenealogy and with the help of Judy and her Native American background they began to create a topical and localized index of genealogy websites while providing Native American information and data. Since then, AccessGenealogy has grown to be one of the largest privately owned free genealogy websites online. But neither of them have a stitch of artistic talent to shake a stick at, and that's where the third person, Kristin, Dennis' daughter comes in. Think of Dennis as the brain, Judy as the feet and hands, and Kristin as the heart and you'll get an idea of who's behind Genealogy Village. But just to make you feel more welcome, we'll tell you a little more about each of them.
Dennis Partridge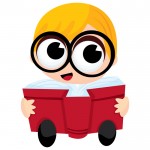 Dennis is the brains behind Webified Development and all of its websites, such as Access Genealogy, GenHelper, and now Genealogy Village. While not only managing the day-to-day tasks – he's the primary programmer, web designer, SEO specialist, copywriter, and a whole host of other duties that he doesn't really do but likes to take credit for doing!
Dennis currently lives with his wife and youngest daughter in Columbus, Georgia. He has a son attending Southern Georgia University and an older daughter Kristin, mentioned below.
 Judy White
Judy, half Choctaw, half — (we're not quite sure of the other half)
 is the hands and feet of WebifiedDevelopment… actually she's more like the fingers… as she's always typing away at the keyboard! She has the greatest contracting job in the world! She's had the privilege of receiving Dennis' telegraphic messages and deciphering them with her decoder book for the past 10+ years (that's her in the picture deciphering). Please have sympathy for her… would you like the responsibility of deciphering Dennis' brain??? We call her the hands and feet because she does a lot of the grunt work around AccessGenealogy. When Dennis' tells her something needs to be done, she grunts back at him!
Judy currently lives in Spokane, Washington with her long long long long time husband. Dennis says she is irreplaceable… who else would have put up with him for this long? Her husband says that about her too!
 Kristin Partridge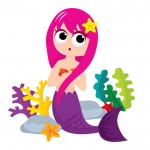 Kristin grew up in the time of Ariel. You know… that Ariel made famous by Disney's Little Mermaid movie. Her parents first noticed her penchant for artistic talent when Kristin won the local Blockbuster coloring contest at the ripe old age of 5 (beating kids much much older) – coloring what??? You guessed it, a picture of Ariel! Kristin has matured over the years and gotten over her infatuation with all things Ariel… OK, no she hasn't… but just go with it! Graduating from SCAD University in Savannah Georgia in 2009 with a major in Photography and a minor in Graphic Design, Kristin brings to the team at GenealogyVillage an artistic talent and ability that neither Judy nor Dennis could ever hope of possessing. While she is young and inexperienced in web design (haven't we all been there?) her artistic gifts will go a long way of prettying up things around here!
Kristin is currently a freelance digital creative and lives in Southern Maryland. Her dad wishes she lived closer to home.
So… there ya go, you've met the swell cast of characters who represent the team behind Genealogy Village… now why don't you read our long list of guidelines or gulp! written guarantee… or better yet, why not register for your own free web space?